First collective Championing Responsible AI
Co-founded in 2018 by Anne Bouverot and Tanya Perelmuter, Foundation Abeona brings together global leaders, who are driven by taste for innovation, concern for social impact and a strong ethical sensibility.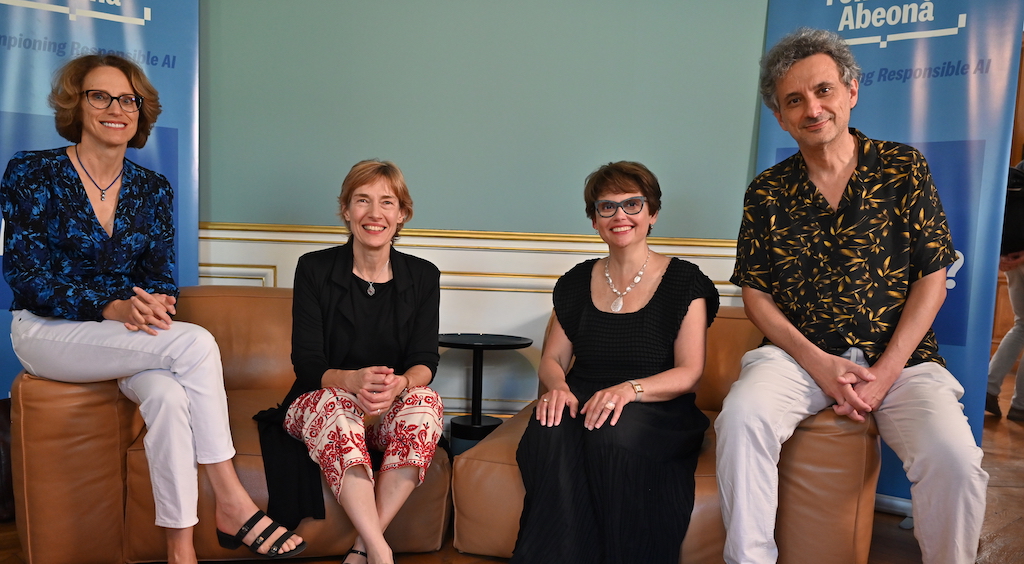 Coming from both the academic and corporate worlds, we form an independent and engaged team with a long experience and deep knowledge of new technologies in sectors impacted by artificial intelligence (health, information technology, financial services, education, environment...)
The diversity and complementarity of our expertise, networks and business sectors allow us to address all strategic challenges of AI. Sensitive to the social and environmental impacts of its deployment, we mobilize our technical skills to decode AI risks and offer everyone a responsible digital culture.
An alliance of scientific and ethical excellence
A multisector
and partnership mindset.
Backgrounds
in both public and private sectors to ensure independence and long-term vision.
Technical expertise
rooted in a human-centric and ethical approach to artificial intelligence.
Members of the collective